It's possible to give someone access to the backend of your WordPress site by simply sending them a URL. These temporary login URLs are usually generated by a plugin and can be useful for instance when you are seeking assistance from a developer, and they need to access your site in order to debug the problem you are having.
—
—
—
Grant temporary access to your WordPress site by following these steps
Install the temporary login without password plugin.
Activate the plugin, then go to Users->Temporary Logins in the WordPress menu.
In the Temporary Logins tab, select Create New at the top of the page.
Set your preferred settings in the Temporary Logins tab, then click Submit.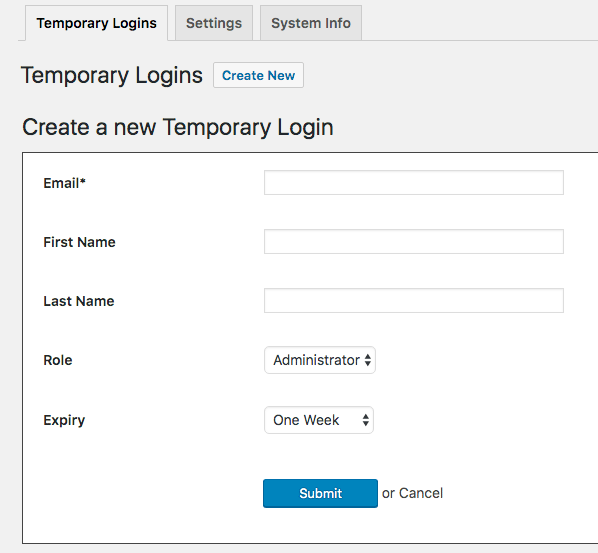 The plugin will then generate a link which will grant access to whoever clicks it. It will look something like this: https://your.site/wp-admin/?wtlwp_token=5422c77a28680d0e42d1acc5c5552fb7.
With the risk of stating the obvious, we would still like to point out that you should be very careful with where and to whom you send this link.
—
—
—
Do you need help with your WordPress installation?