WordPress Security
—

Keep your WordPress site safe from attacks and unwanted traffic
Securing WordPress
Running the latest version of WordPress and using strong passwords should be enough to keep your site safe, though extra messures can sometimes be necessary.
A hacked WordPress site can cause serious damage to your business revenue and reputation. If security is breached, hackers can potentially steal user information, passwords, install malicious software, and distribute malware to your users.
Hardening WordPress
If you are having problems with security on your WordPress site, then hardening WordPress is likely the first step you should take. In combination with the other measures we take, the risk of a security breach on your site will be reduced to a minimum.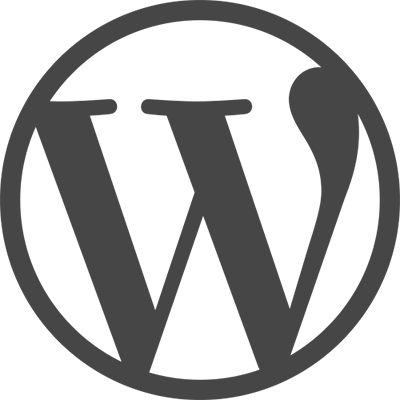 —

What we can do to protect your WordPress site
Login reCAPTCHA
Many WordPress sites are bombarded by automated bot scripts trying to log in to the admin over and over.
Adding Google reCAPTCHA on the login screen as verification should stop them from gaining access to the site.
Limit login attempts
By default WordPress allows unlimited login attempts either through the login page. This allows for passwords to be brute-force cracked by bots.
Limiting the number of login attempts allowed should drastically reduce the risk of a password being cracked.
Password protect login page
This is likely the best way to keep your login page safe from unwanted login attempts and brute force attacks.
Adding an additional login prompt with separate login details before being able to even access the login page.
---
Note: all of the above measures are related to the login page and process, all three in combination might not be necessary. If you order the security package then we will ask you what route you would like to take.
WordPress Database Prefix
WordPress uses the wp_ prefix for all tables in the database by default.
Hackers are of course aware of this, and changing this prefix to something else would make it harder to hack the database connected to your WordPress installation.
Disable XML-RPC
XML-RPC is a feature in WordPress which enables your site to connect to other websites or mobile applications. The problem with this feature is that is can make brute force attacks easier than normal.
If your site is not using any features related to XML-RPC then we would recommend turning this feature off.
Disable directory browsing
Directory browsing can be used by hackers to find out if you have any files with known vulnerabilities, so they can use those files to gain access.
Disabling this feature will make it harder for hackers to find weaknesses on your site.
Plugins and themes review
Some plugins and themes can pose security risks if they are not maintained and regularly updated.
We'll check the theme and plugins on your site to determine if they might need to be changed or substituted with a well maintained alternative.
Plugins for protection
We like to use the premium versions of Sucuri and WordFence to protect customer sites. Both plugins have good reputations and are tried and tested.
Both plugins have similar features which include firewalls, blocking features and security scanning. We'll pick the one which will suit your needs the best.
Disable WordPress file editing
By default WordPress comes with the ability to edit theme and plugin files directly using the Editor feature in the Appearace menu.
If someone with malicious intent should gain access to your site, then this feature could be dangerous and should be turned off.
WordPress Security

$195 - one time fee
Secure your site from unwanted traffic and attacks
Login reCAPTCHA
Limit login attempts
Password protect login page
Disable XML-RPC
Disable directory browsing
Change the WordPress Database Prefix
Plugins and themes review
Security plugin with firewall
Disable WordPress file editing
WordPress Page Speed + Security package

$350
Everything included in the Page Speed and Security packages.
Save 10%.
WordPress Maintenance + Page Speed + Security package

$800
1 year Maintenance plus everything included in the Page Speed and Security packages. Save 15%.
Ask us a question or submit a support ticket
Latests posts from the blog