WordPress Page Speed & Technical SEO
—

Get the maximum speed out of your site
Why you should care about the speed of your site?
Page speed is a major ranking factor with search engines - if your site is slow then it will rank lower than competitiors who perform better.
This ties directly in with user behaviour as users are more likely to navigate away from a site which does not load fast enough, causing a high bounce rate and lower ranking.
The chance of a bounce increases 32% when the page load time goes from 1s to 3s. 1s to 5s increases the chance to 90% and if your site takes up to 10s to load, the chance of a bounce increases to 123%.
- Yoast SEO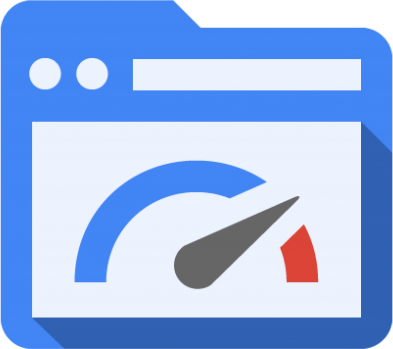 A slow site can cost you loss in sales and traffic
This can of course be avoided, keep reading and we'll show what we can do to speed up your site.
—

How we can speed up your WordPress site
Server analysis
We use a third party tool from different sources to analyse sites. The results from these tools gives us a full run-down of what is being loaded on the site and how long it takes. Steps are then taken to fix the bottlenecks indicated by the tests.
We also check the performance and software of the server itself, and make suggestions on what could be improved. Your hosting provider might not be providing you a good enough service, changing to a different provider might be necessary.
Server improvements
After analysing the server and hosting we move on to actually implementing the suggested improvements and software updates.
Improvements might include some or more of the following measures:
Upgrade to the latest version of PHP
Upgrade database if possible
Leverage browser caching
Enable compression/caching
Add or remove code from the .htaccess file
Remove redirects
Caching plugin
They are not always needed, but sometimes caching plugins can be a great asset on a WordPress site, though it can take a bit of trial and error to find one which works well with the setup of each individual site.
Some caching plugins might break your theme, or have problems with the server environment or plugins which are installed on the site. We'll find the best option for your particular setup.
Image optimisation
Images are an essential part of a well designed and interesting website, though they can also be a liability if they are not properly scaled, optimised and compressed.
We will optimise your images as much as possible, and set you up with tools and best practices for optimising images that you will upload to your site in the future.
Reduce external requests
Themes, plugins or third party often load resources from external servers which can have a negative impact on the overall speed of a site.
We will analyse if anything can be removed or optimised in order to load the resources more efficiently.
Plugins and theme analysis
Themes and plugins can often be responsible for consuming a lot of bandwidth, they can be bloated and will load things which will never be useful to your site or to your users.
We will analyse your theme and plugins to see which ones are consuming the most bandwidth, and present possible solutions to tackle the problems.
Optimise database
After using WordPress for a while the database will likely contain information and tables which are never used, like post revisions and old plugin tables.
Cleaning these up will have a positive effect on the overall performance of the site, both on the front and back end.
Resource minification
Minifying resources like CSS and Script files will decrease the load time of a site. This can be achieved using both local resources as well as plugins on your WordPress site.
We will minify your resources as much as possible to keep the load time to a minimum.
Limit post revisions
Post revisions can take up a lot of space in the database, and plugins and themes might seach through these and thus slowing down the overall performance of the site.
Setting the number of revisions to be kept in the database will likely result in improved speed both on the front and back end.
—

Examples of our past WordPress Page Speed work
Furniture site
Before:

After:

Reduced load time by >50%
Reduced page size by almost 50%
Total requests down from 135 to 22
Visa legal help site
Before:

After:

Reduced load time by >250%
Reduced page size by almost 50%
Total requests down from 175 to 28
Recipe site
Before:

After:

Reduced load time to under 1 second
Reduced page size by almost 250%
Total requests down from 160 to 25
—

Our WordPress page speed products
WordPress Page Speed Optimisation

$195 - one time fee
Get the maximum speed out of your site
Server analysis
Caching plugin
Server improvements
Image optimisation
Reduce external requests
Plugins and theme analysis
Optimise database
Limit post revisions
Resource minification
WordPress Page Speed + Security package

$350
Everything included in the Page Speed and Security packages.
Save 10%.
WordPress Maintenance + Page Speed + Security package

$800
1 year Maintenance plus everything included in the Page Speed and Security packages. Save 15%.
Ask us a question or submit a support ticket