Give your WordPress site a steady ride
Advanced WordPress
Maintenance
Are you still doing updates without comparing the before and after states?
If you are, we would suggest you to stop as changes to your site could be very hard to detect otherwise. Our updates process will keep your site steady.
More about Maintenance »
Page Speed
Are you sure that you are getting the maximum speed out of your site?
Page speed is very important for a number or reasons; your SEO greatly depends on it, and users will likely leave your site if it doesn't load fast enough.
More about Page Speed »
Security
Tighten up security by hardening WordPress and adding security plugins.
Having an updated version of WordPress and strong passwords should be enough to keep your site safe, though extra messures can sometimes be necessary.
More about Security »
Updating is a risky process
Updating WordPress, plugins and themes can introduce errors and issues, or even cause your site to go offline.
Broken sites cost time, money and energy
Is it worth the risk to not maintain your site properly?
Safety first
Our updates process is all about detecting changes to avoid any surprises on your production site.
How we keep WordPress sites steady on updates
Clone production site to a temporary location or use an exact copy on a staging site
Screenshot entire cloned site to be able to compare it to the after state
Run automated backend functionality tests to ensure everything is working before we begin updates
Update WordPress, themes and plugins on staging site
Run backend functionality tests again to ensure functionality after updates
If everything checks out on the staging site then the same process is applied on the production site
This method is by far the most safe and secure way to update your production WordPress site. It will detect any changes on the frontend, and backend problems will be discovered by a combination of automated and manual tests.
Compare the before and after state visually after updates to check if anything has changed on the front end.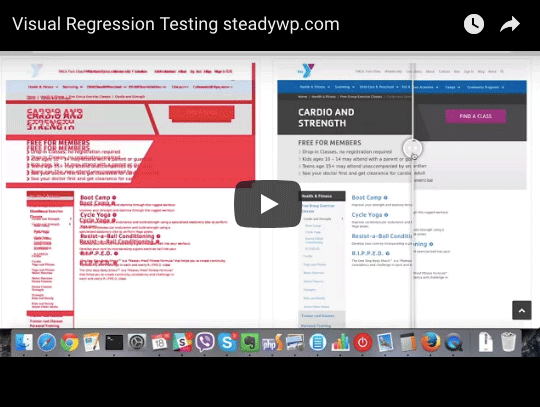 Click to watch on YouTube »
More about Visual Regression Testing »
---
Run automated tests to ensure functionality on the backend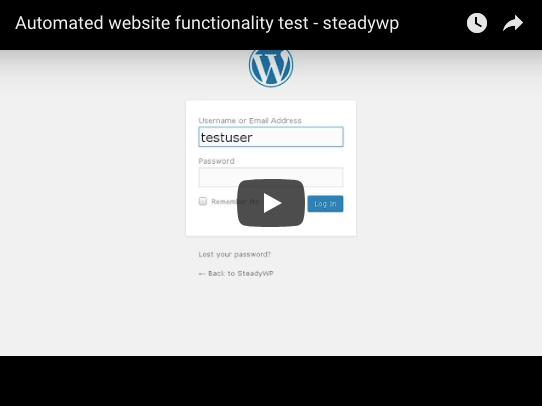 Click to watch on YouTube »
WordPress Page Speed & Technical SEO
Other problem that needs fixing?
WordPress services pricing
Not sure what you need or do you need something additional?
No problem, get in touch with us using the contact form and we'll have a look at your site to determine what needs to be done or give you a quote for your extra requirements, free of charge of course.
Latests posts from the blog